Quakers have been in Otley for
over 250 years.
See us at the Green Fair in
Otley Courthouse on 22nd April 2017
If you wish to know more about us do come along to Quaker Quest this year.
Details
3rd May at Quaker Meeting House
188 Woodhouse Lane, LS2 9DX
10 & 17th May Otley Couthouse,
Courthouse St. Otley LS21 3AN
24th May Gildersome Quaker Meeting House, 75 Street Lane, Gildersome LS27 7HX
6.30pm refreshments - 7.00pm start.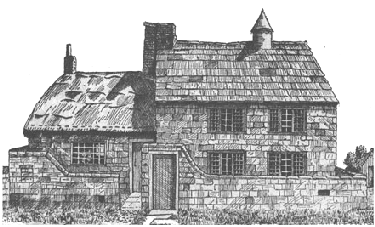 Old Otley Chapel, Cross Green Otley
Friends Meeting House from 1776
Drawing by Fred Morrell, 1966, from a sketch by F.Barker