All are Invited to
A Study Day 9.30am to 4.30pm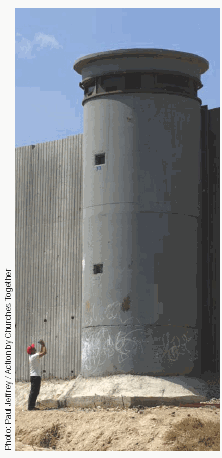 Saturday 24st February 2007
In the United Reformed Church Hall
No Charge
Understanding the Israel Palestine Conflict

We see and hear about it but what can be done!
Exploring the Israel Palestine conflict and what the World Churches are doing about it.
What is happening ?
People are trained to act as observers and facilitators.
Who are the Observers ?
On behalf of the Churches Together in Britain and Ireland and Christian Aid, Quakers in Britain manage a project called "Ecumenical Accompaniment programme in Palestine and Israel" (EAPPI), along with the World Council of Churches.
The leader for the day, Lizz Roe, is a tutor for this project and she will be accompanied for some of the day by someone who has worked in the area recently.
Tea and coffee and soup provided - bring your own lunch please.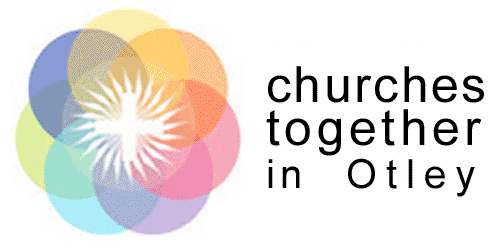 Bridge Street United Reformed Church Hall, Otley is
Opposite The Links Car Park, Cattle Market Street
Cost for car park is £3.20 / 8 hours
This day has been planned by Quakers in Otley
and Woodbrooke College with the support of
Churches Together in Otley
For more details contact
Joanna Guise 01943 463351